Post by Carrythxd on Jul 7, 2016 8:01:35 GMT -5
Rockstar Games has just announced the release date of the upcoming Cunning Stunts DLC, the DLC will be released on the 12th of July, 2016. The Rockstar Newswire post can be found,
here
.
Yan2295 just confirmed on Twitter that the DLC will include 13 new vehicles,
source
. Most of these are probably just different versions, and there will only be a few new models and just a bunch of new vehicle variants
Be daring, defy gravity and punch your fears straight in the mouth with Cunning Stunts, a visually surreal and over-the-top evolution to racing in GTA Online, coming Tuesday, July 12th.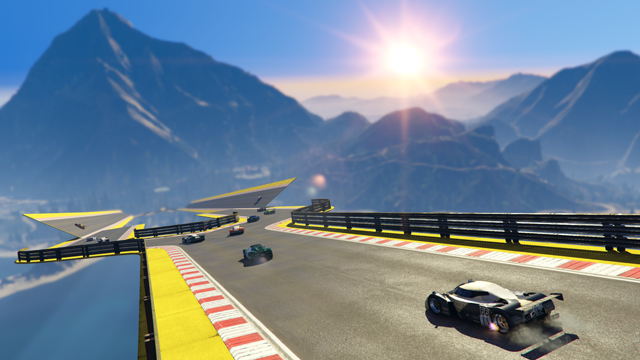 Stunt Races happen on a massive scale, towering above the Los Santos skyline or soaring between treacherous blades of RON Alternates Windmill Farm. Vehicles tear upside-down through loops and tubes, launch off ramps with extra propulsion from speed strips, diverge and merge across multiple pathways, and speed through gigantic rings of fire in death-defying new Races.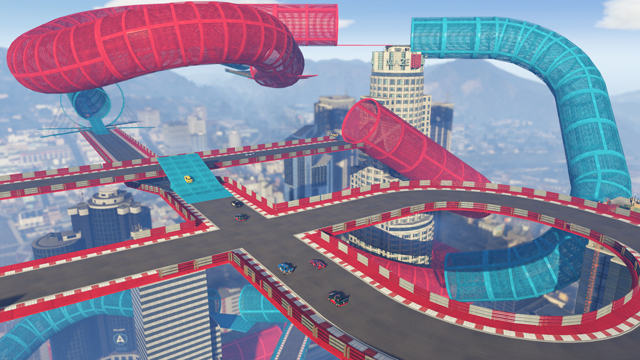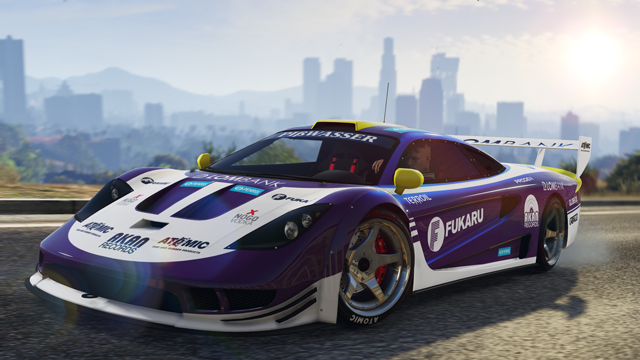 The jumps, gaps, terrain, and obstacles in each Race are tailored to match the attributes of specific vehicle classes, including new Super cars, Sports cars and Motorbikes. And of course, racing livery-clad vehicles deserve appropriately tatted and dressed drivers, sporting new motocross gear, racing suits, helmets and host of other additions. Stay tuned to the Rockstar Newswire for full details when Cunning Stunts launches next Tuesday.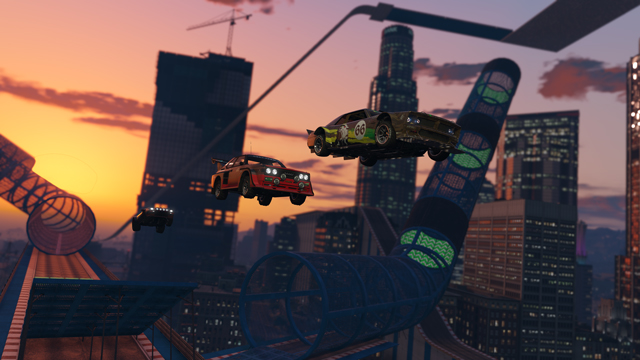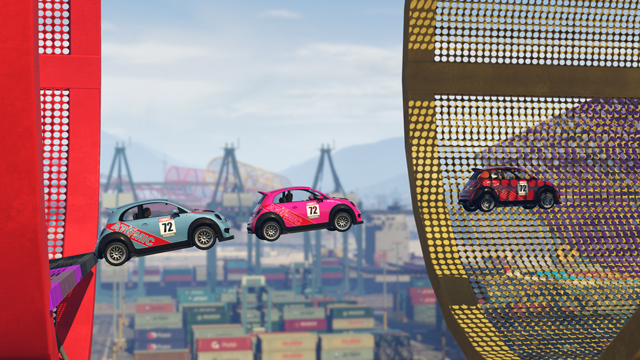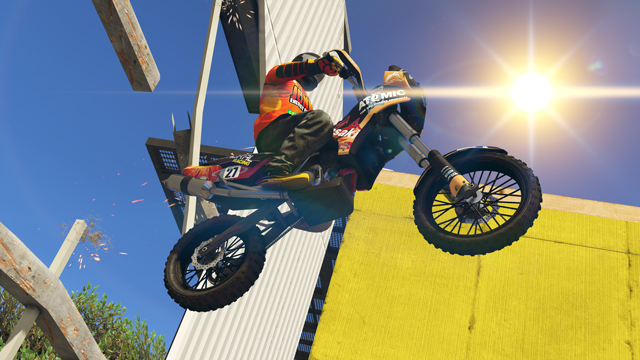 _ _ _ _ _ _ _ _ _ _ _ _
GTA Wise Guy
has been posting a lot of screenshots from the upcoming vehicles that were showed in the trailer (and also included their real-life counterparts) on Twitter, so here they are:
Lancia Stratos/Lotus Esprit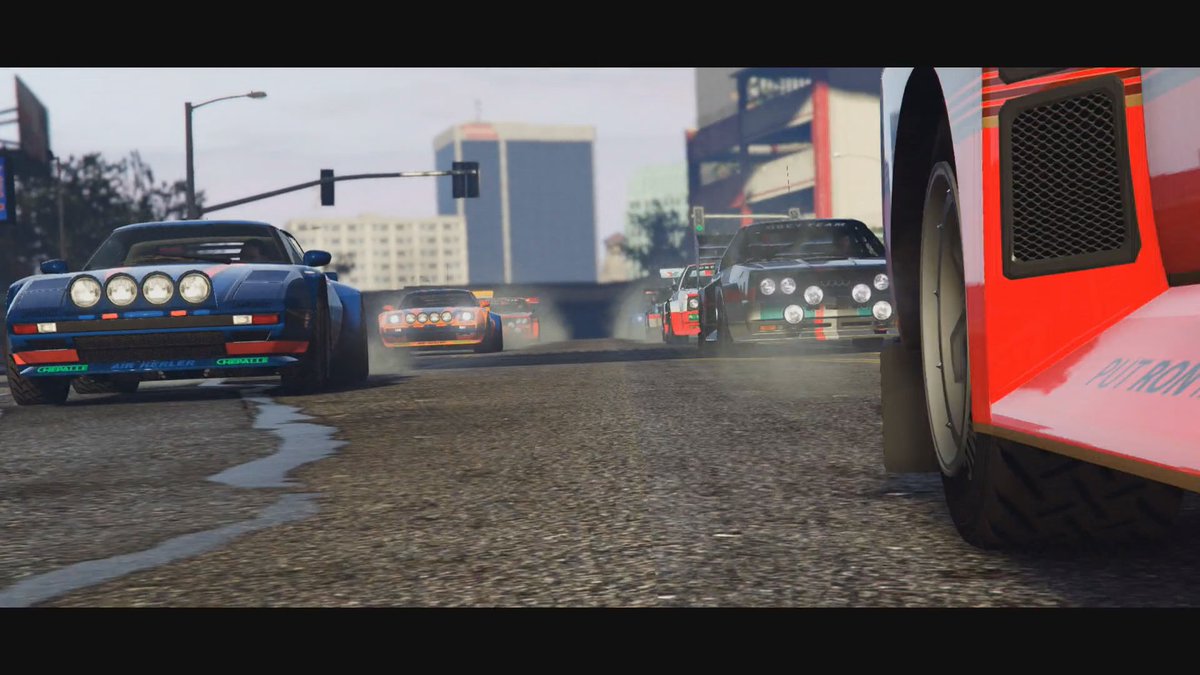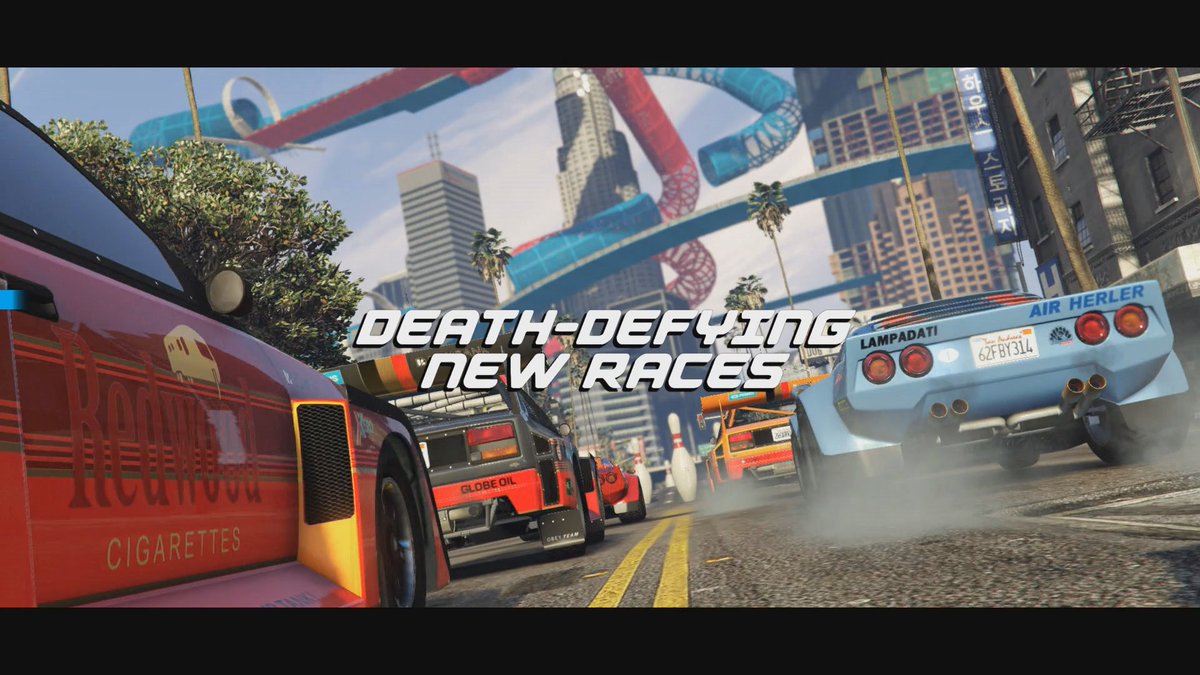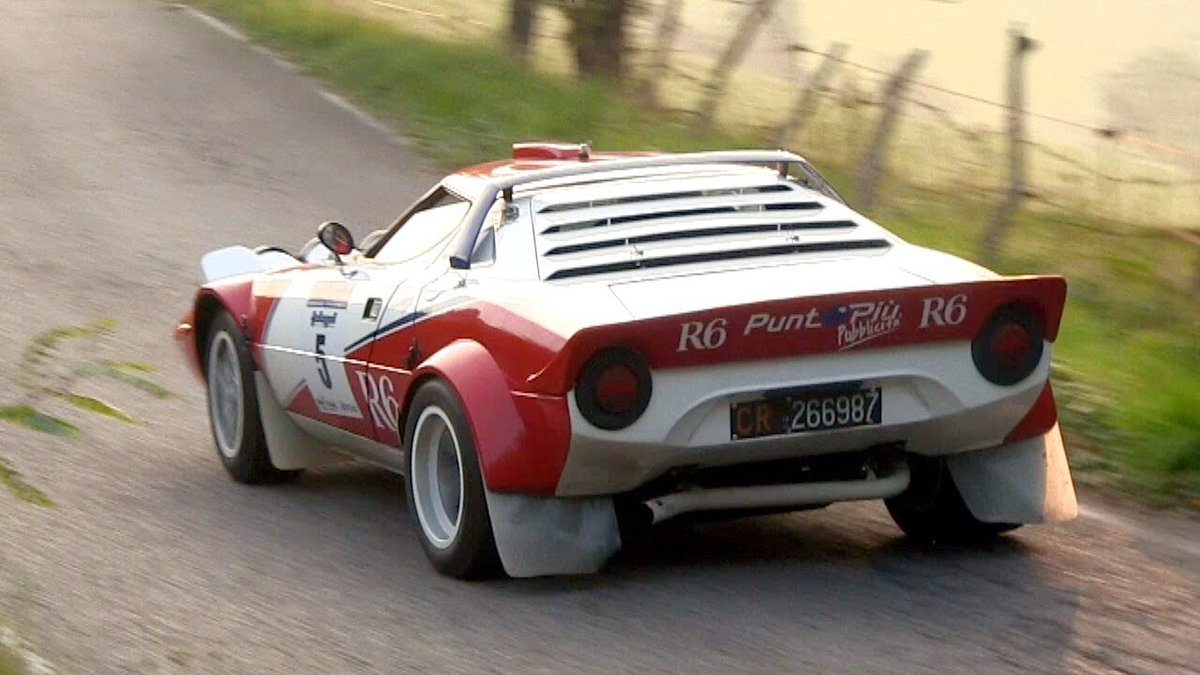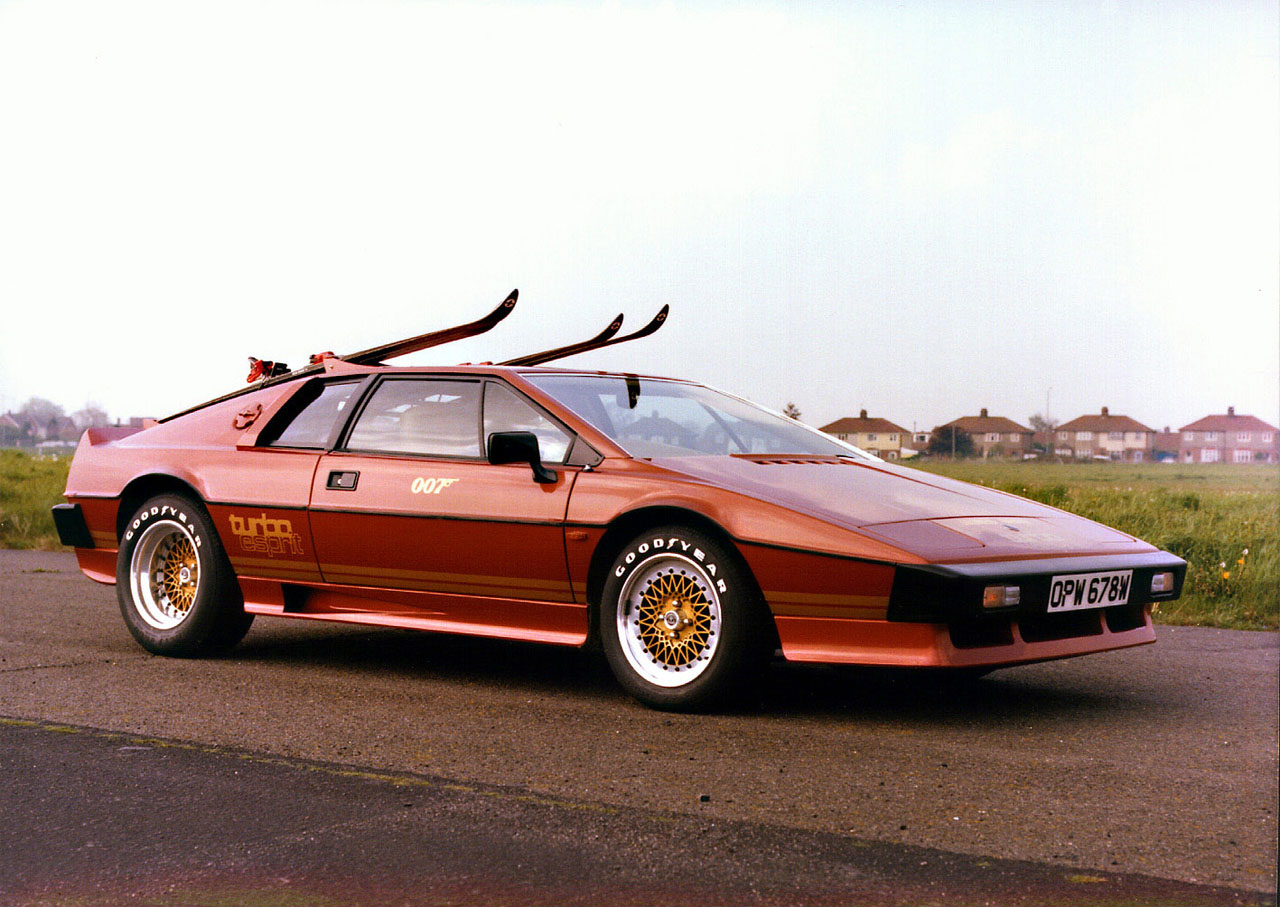 Lexus LFA Nürburgring Edition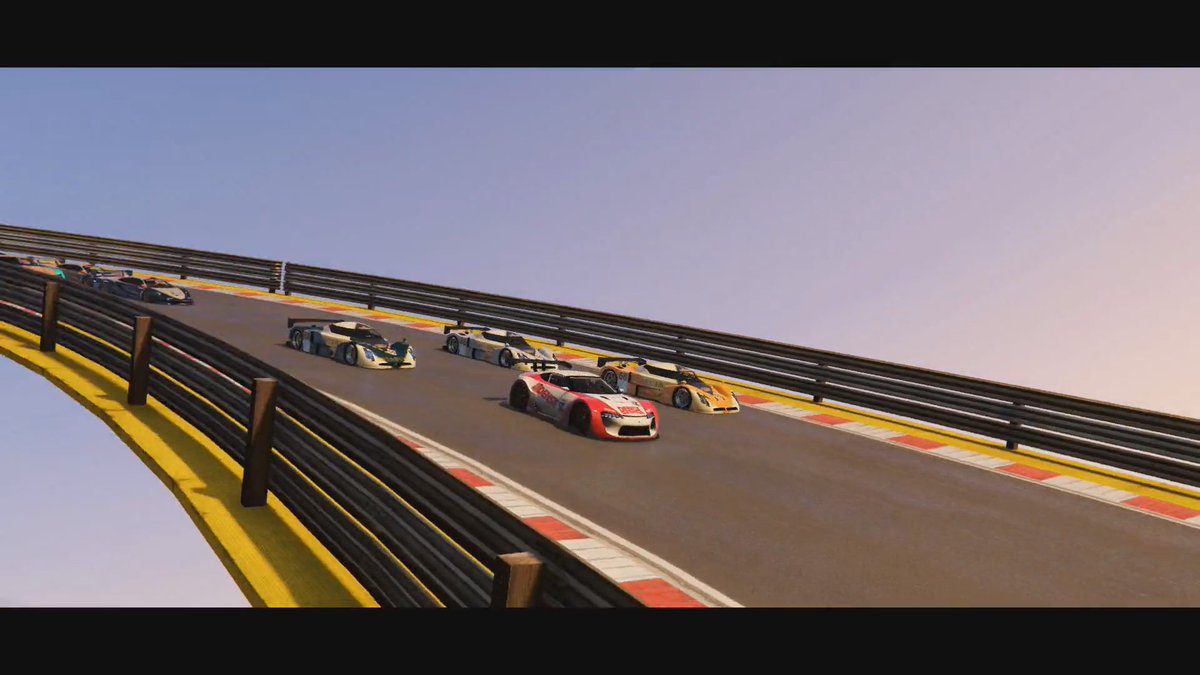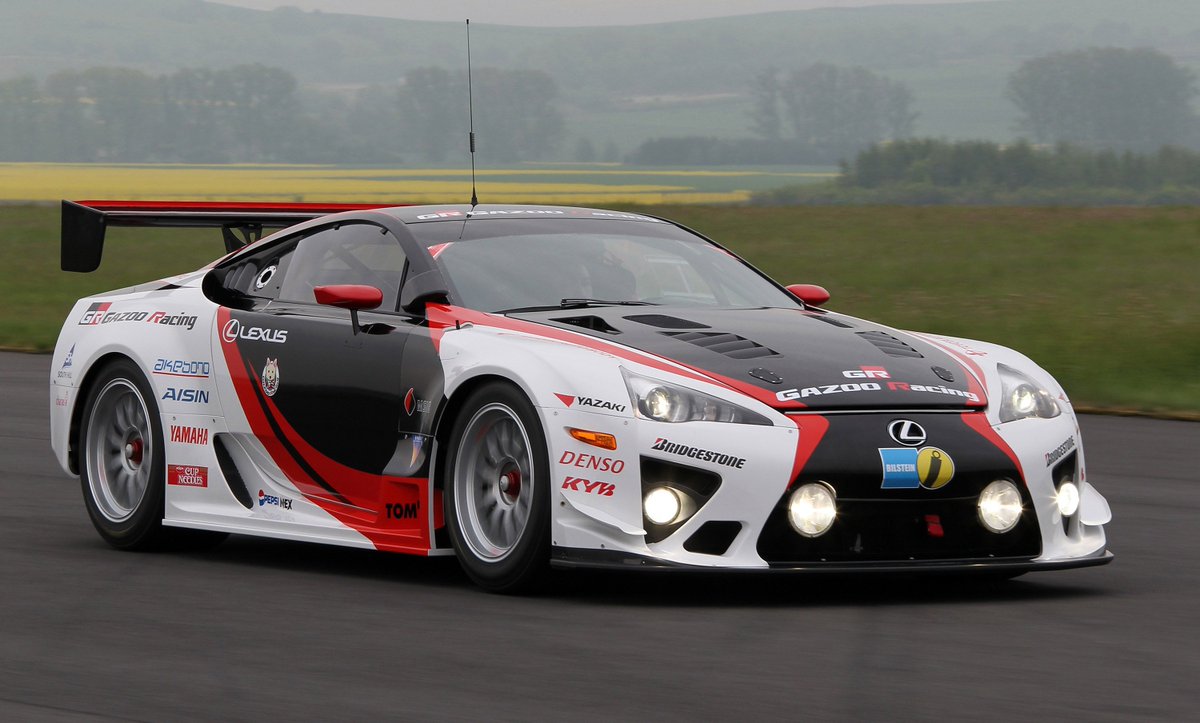 Audi Quattro/Fiat 131 Abarth
(Thanks Lassy!)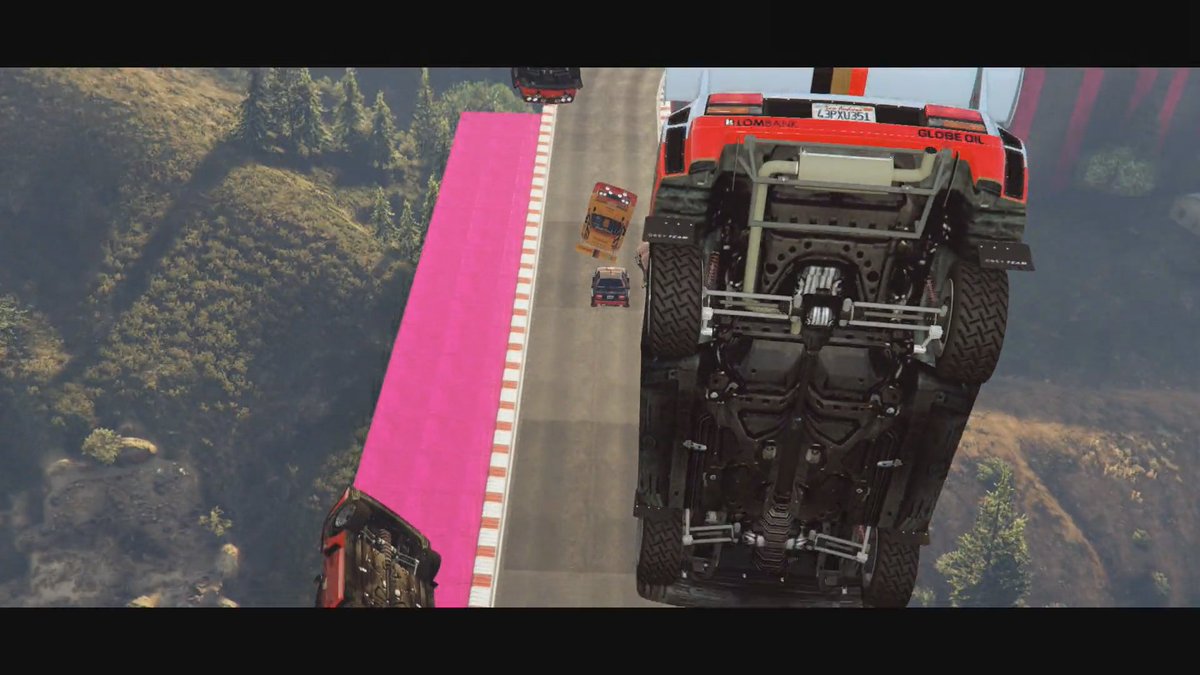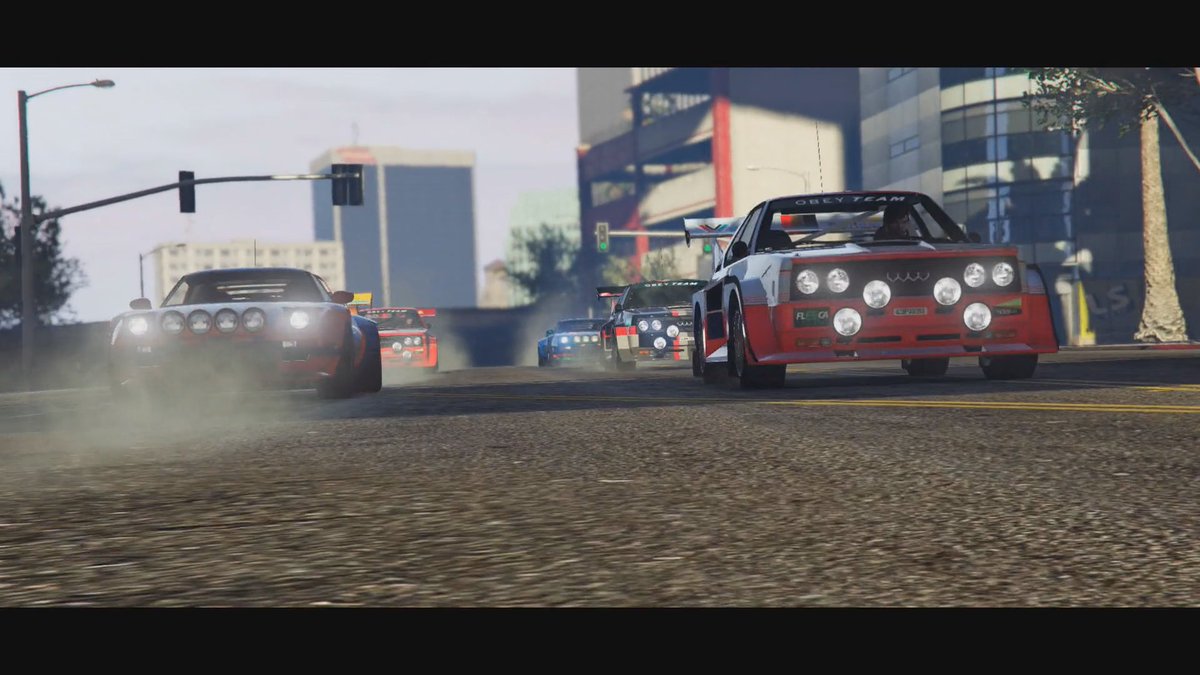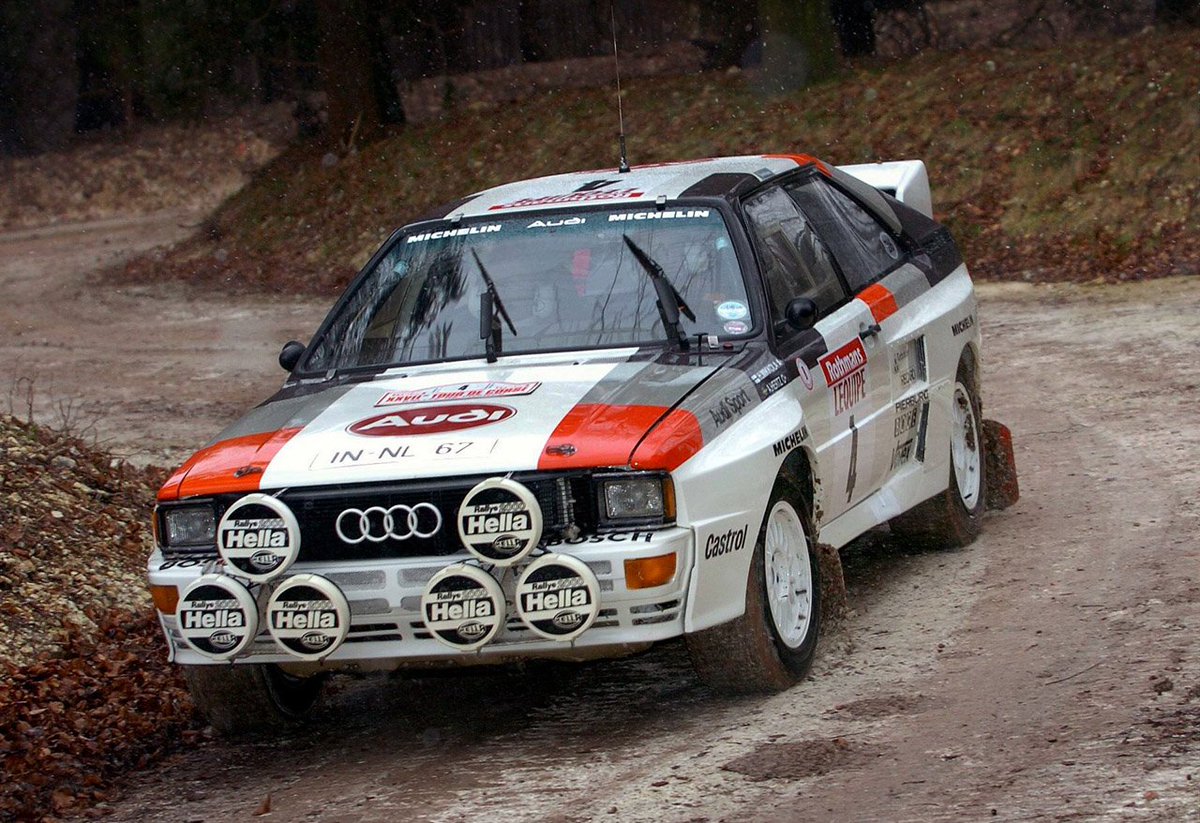 Another new motorcycle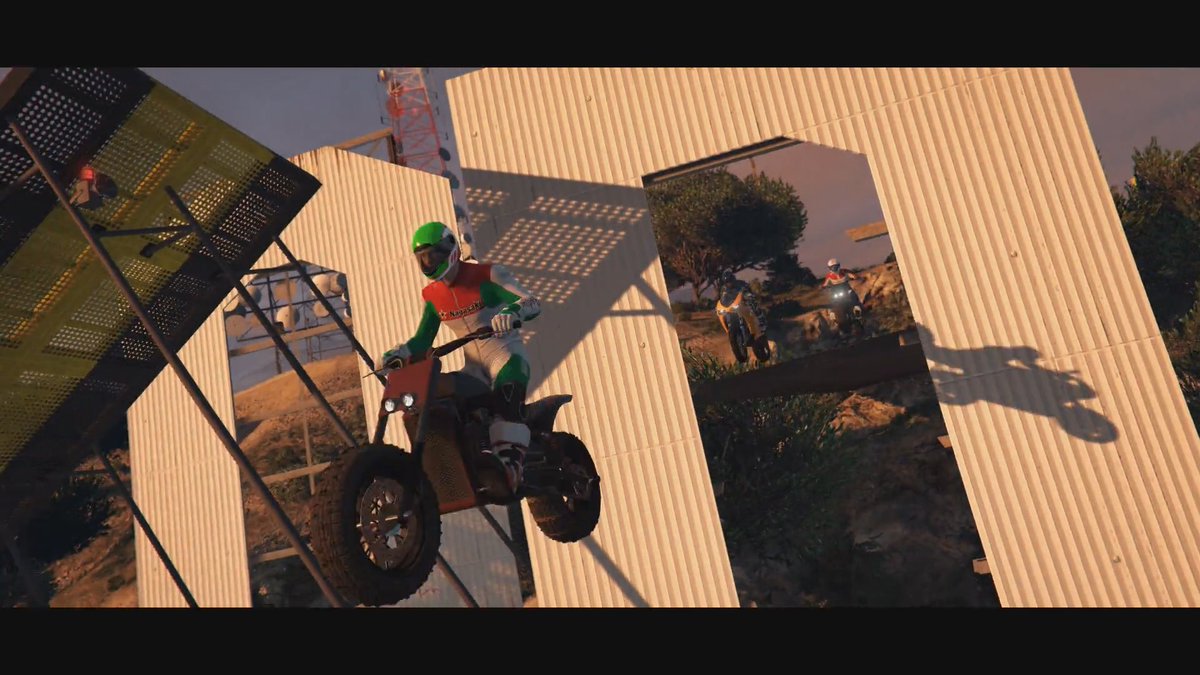 New wheel types along with new tire writing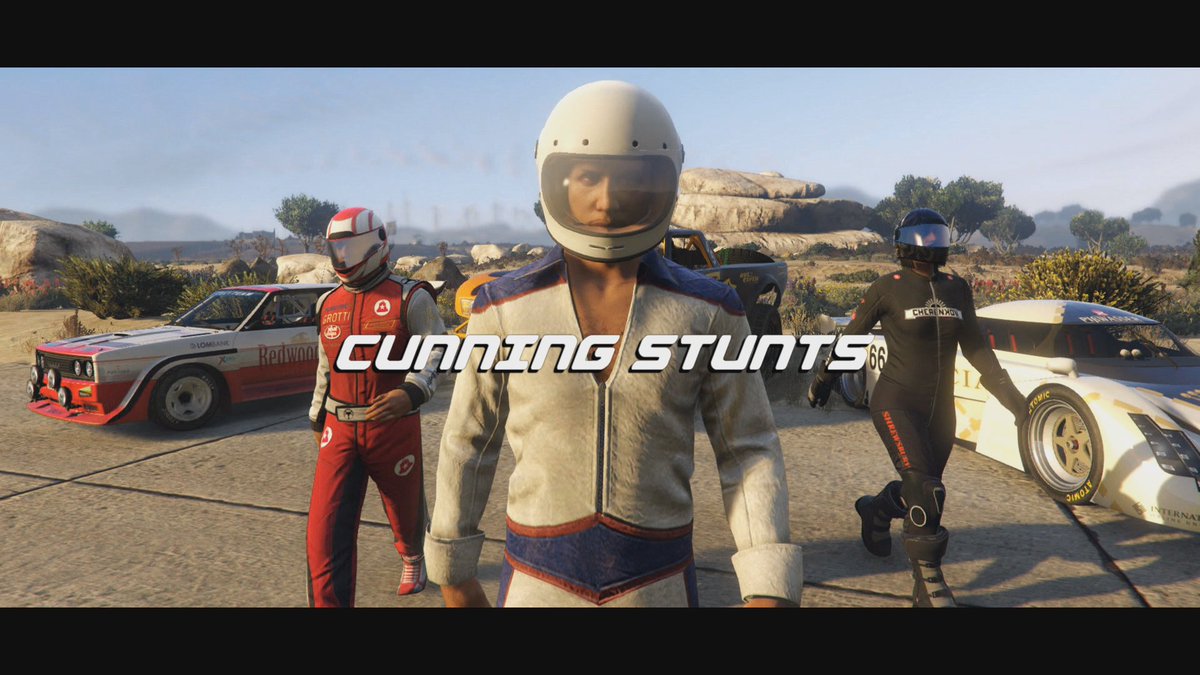 Here's two screenshots from
GTAOnlineNews
and
Yan2295
:
Car Bowling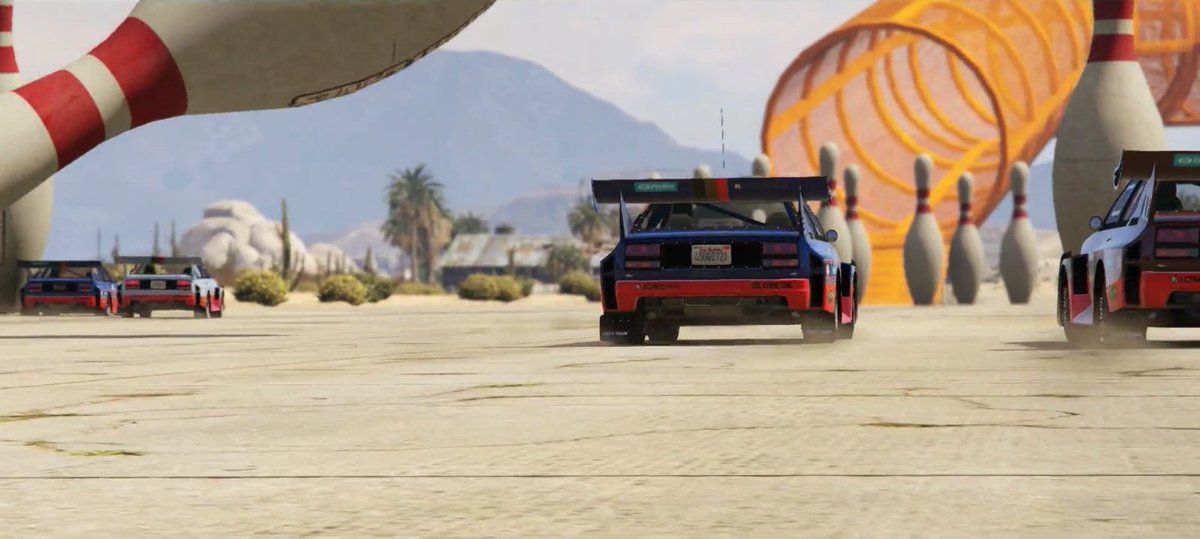 Speed Strips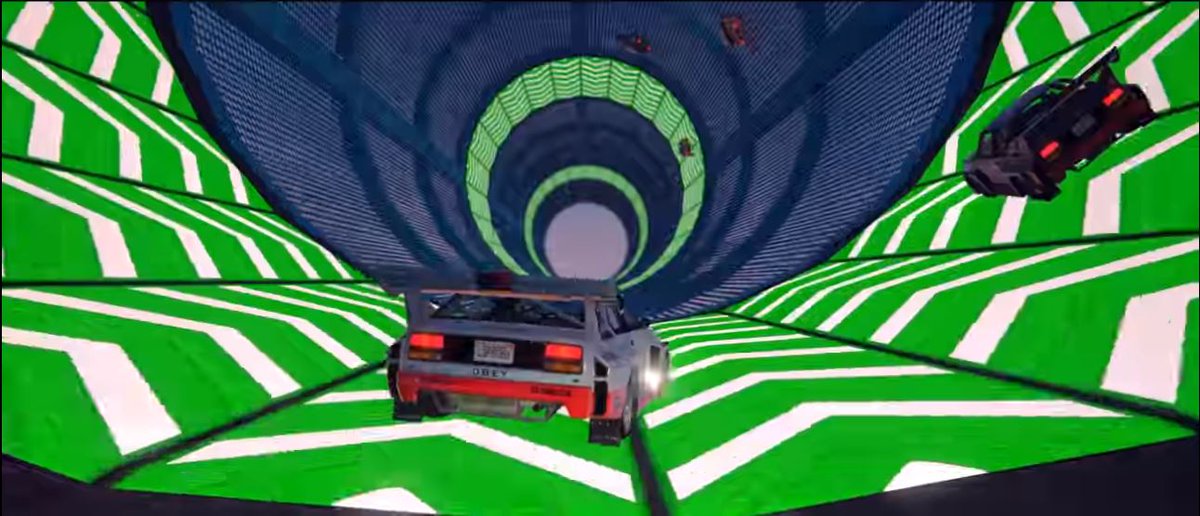 _ _ _ _ _ _ _ _ _ _ _ _
8-Bit Bastard
also did a trailer breakdown (the first minute is a joke, the real video starts after that):
_ _ _ _ _ _ _ _ _ _ _ _
2 new screenshots have been released,
source
.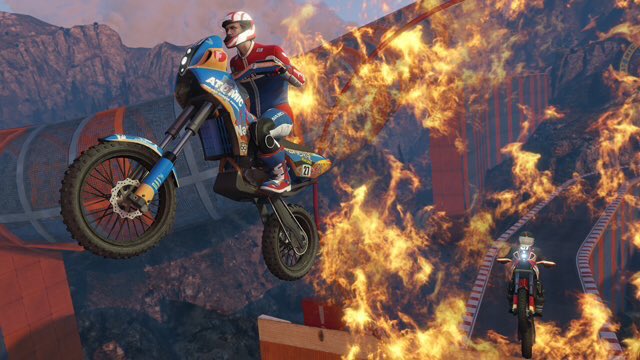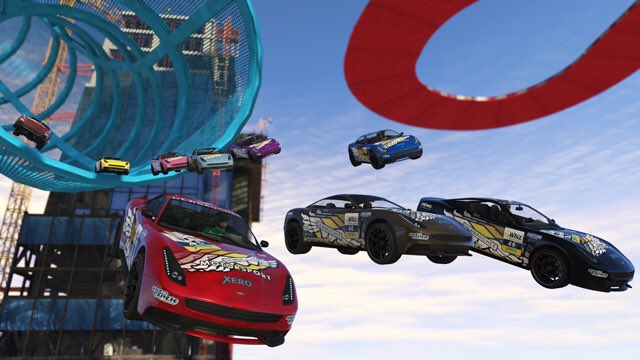 _ _ _ _ _ _ _ _ _ _ _ _
Rockstar Games just made a post about the new items and discounts on their Newswire,
source
.
(July 19th - July 25th)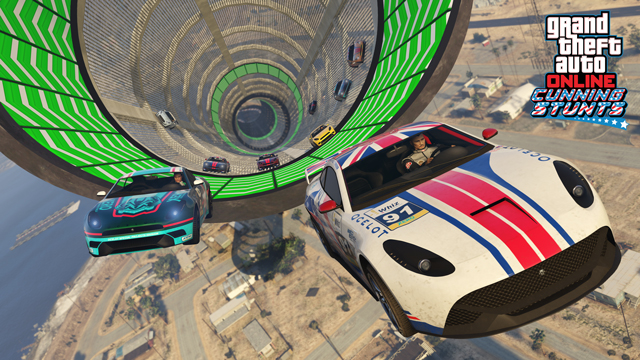 Try out the new Ocelot Lynx in Zebra, one of six brand-new Stunt Races added today to GTA Online: Cunning Stunts.
The release of Cunning Stunts last week turned GTA Online racing upside-down, and now this week it expands to include six new adrenaline-pumping Races and 3 more stunt-ready vehicles.
SIX NEW RACES
The Super, Muscle, Sports, Bikes and Off-Road classes can compete, plummet and get airborne through rings of fire in a new collection of Races taking place throughout Los Santos and Blaine County:
Afterburner
(Bikes)
There was a time when jumping through a wreath of flame on a poorly engineered chopper was enough to give even the most jaded patriot a semi. Those simple days are gone, but apply the same formula a thousand feet above an urban area in the middle of the night and you stand a decent chance of a sudden rush of blood to the crotch. Spectacular Stunt Race for Bikes.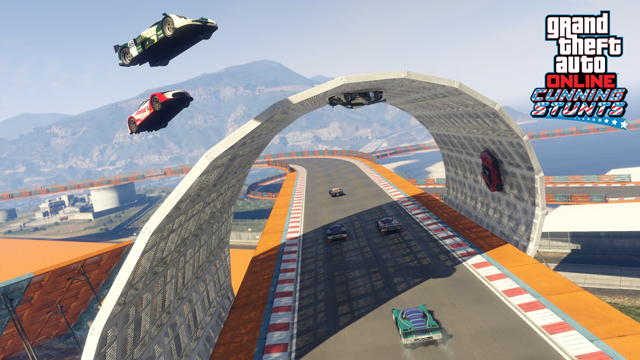 Go up, over, around and through in Double Loop.


Double Loop
(Super)
You can never have too much of a good thing, especially when that thing is a gravity-defying loop-the-loop over Fort Zancudo. Kiss your already fragile grip on the laws of physics goodbye on this intense Stunt Race for Super cars.
Forest
(Bikes)
The great woodlands of San Andreas are one of our most bountiful resources, providing an endless supply of endangered timber, plenty of discreet hideaways for doomsday cults, and now some of the most suicidal dirt bike jumps in the country. Stunt Race for Bikes.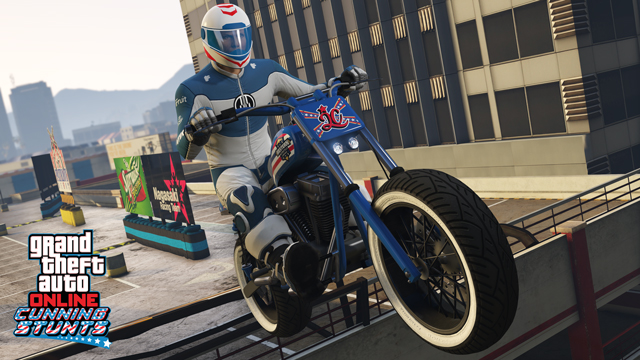 See what the view from the top really looks like with the new Western Cliffhanger.


High Flier
(Bikes)
Time to ditch the private jet, saddle up, and learn a thing or two about corporate dominance with this Stunt Race for bikes through, around and over almost every skyscraper in central LS.
Trench II
(Muscle)
Are you susceptible to paranoia? Feel like the walls are closing in? Often have the sense you're trapped with no escape? Come play this Stunt Race for Muscle cars and give your neuroses something to really latch onto.
Zebra
(Sports)
A few massive slingshots and vertical drops around Mount Chiliad will play havoc with a full stomach. Time to skip lunch... and breakfast... and to pack a change of underwear. Point to Point Stunt Race for the Sports class.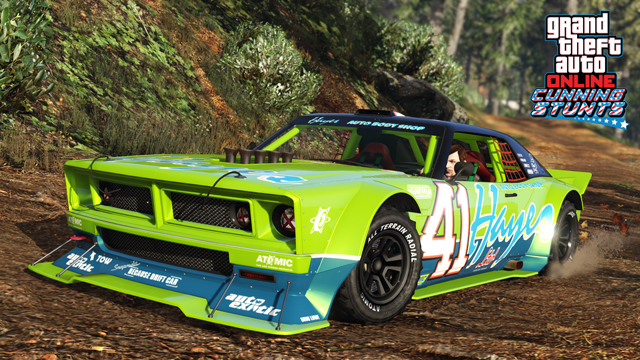 The Declasse Drift Tampa, one of the three vehicles added to GTA Online today.


THREE NEW VEHICLES
The livery-clad racing fleet also expands today with the addition of the Ocelot Lynx, Declasse Drift Tampa and Western Cliffhanger, growing the Sports and Motorcycle classes. And for high-stakes racing aficionados, a new Premium Race popping up over the weekend will put your best Sports cars to the test in Zebra (look for the yellow blip at Legion Square).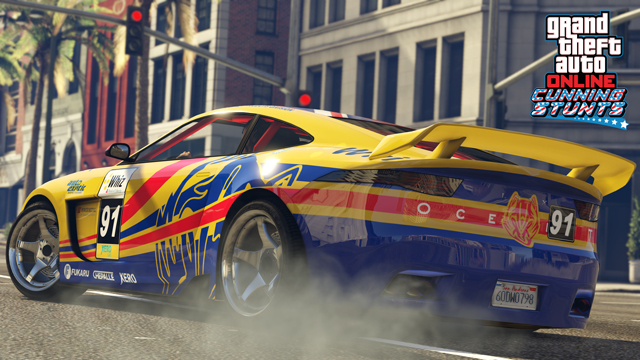 The new Ocelot Lynx, available from Legendary Motorsport.
BONUS DISCOUNTS: THROUGH JULY 25TH
Expand your collection of stunting attire with the Silver Jumpsuit which comes complete with matching helmet. This unlock is free this week and will appear in the Special Items in your Wardrobe as soon as you log-in. Make sure you log-in before July 25th to redeem!
The 20% discount on all Garages & Properties with Garages continues this week – just what you need to accommodate the 3 new vehicles releasing with this update. If you're already fully maxed out on room in your garages, don't forget you can always use your second character (and the shared bank account) to open up to 5 more garages, and 50 more parking spaces.
Where last week's bonuses were all about performance upgrades, this week it's all about aesthetics with 20% off Spoilers, Wheels, Tire Smoke, Skirts, Exhausts and Horns. Perfect for making sure your brand new Ocelot Lynx or Declasse Drift Tampa is a show-er and not just a go-er.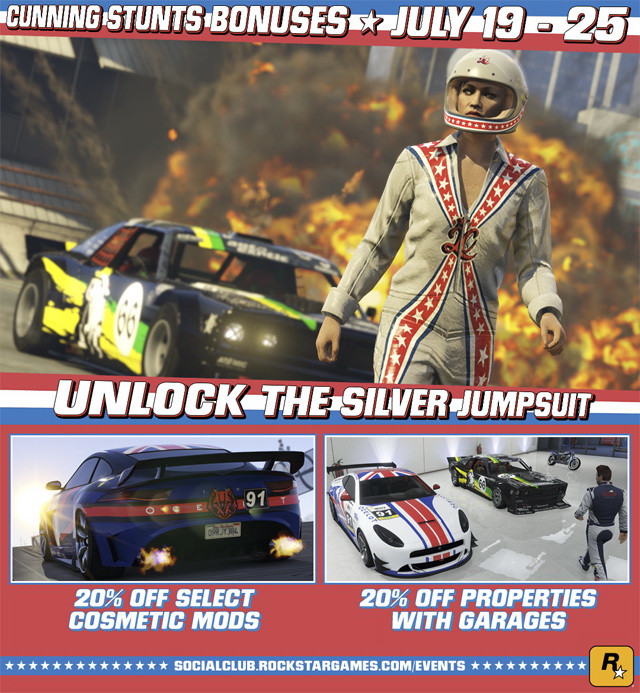 _ _ _ _ _ _ _ _ _ _ _ _
Rockstar has posted an announcement about the new items and discounts in GTA Online,
source
. (July 26th - August 1st)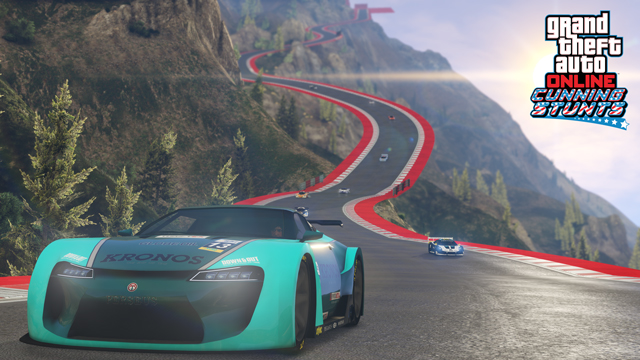 Today, five new Stunt Races join the roster of GTA Online: Cunning Stunts, taking you and your appetite for high-flying, daring, stunting action everywhere from the peaks of Mount Chiliad to the shores of Vespucci. And next week, the official launch of the Stunt Race Creator tool will harness the talents of the amazing Creator community to usher in a whole new era of player-made mayhem. Check out a brief overview of this week's new Stunt Races below, and read on for details on three new vehicles, this week's bonuses and more.
Chiliad
(Super)
Mount Chiliad has inspired artists, hippies and death cults for generations, but until now it's offered precious little for the key Los Santos demographic: reckless Super car enthusiasts. All that changes with this towering Stunt Race over the iconic peak of San Andreas.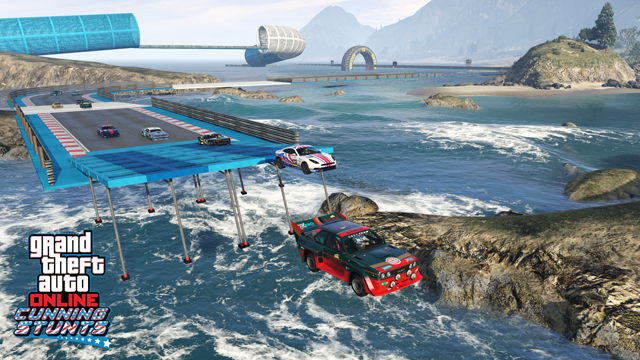 H200
(Sport)
After a long day in the office hoping the IT guy won't check your search history, there's nothing more invigorating than the touch of the ocean breeze and the smell of salt water as it washes over a race track and floods your engine. Stunt Race for Sports cars. Pro tip: bring your bikini bottoms.
Over the Bridge
(Bike)
Sure, 2000cc superbikes weren't designed to spend this much time flying through the air above industrial docklands, but every step of evolutionary progress is tough on the pioneers. Jump-heavy Point to Point Stunt Race.
Vespucci
(Super)
The Los Santos coastline is about so much more than golden sand, contaminated water and steroid abuse. It's also a perfect backdrop for laps of a winding Stunt Race where any mistake will send you and your million dollar Super car to the bottom of the sea. Hey, it beats the Ferris wheel.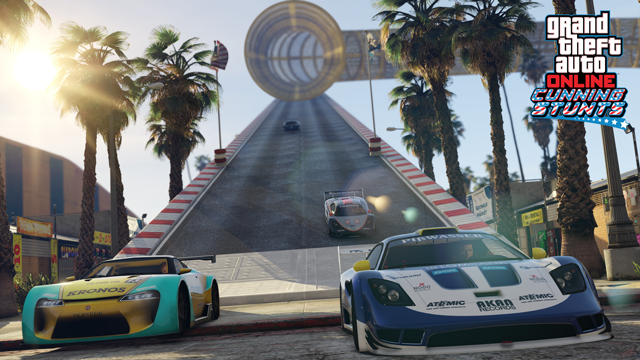 The Wave
(Bike)
Who said you have to venture out into the middle of the Pacific in a force ten gale to feel so seasick you want to die? That special inside-out feeling is available right here on this coastal Stunt Race for Bikes.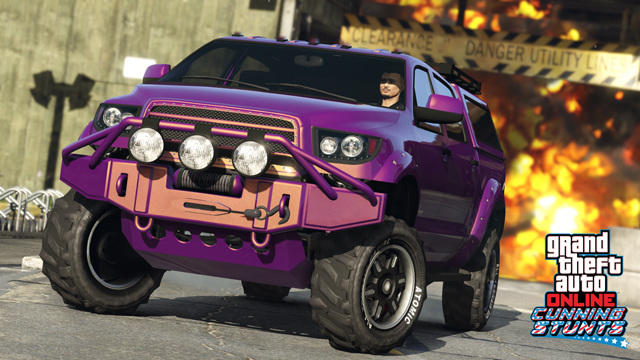 NEW VEHICLES: BRAVADO SPRUNK BUFFALO, MTL DUNE & VAPID CONTENDER
Three new vehicles, the Bravado Sprunk Buffalo, MTL Dune and Vapid Contender, have also been added to GTA Online today. Tackle Stunt Races with Sprunk guzzling pride in the branded livery-clad Buffalo, or dial up your friends at Pegasus to motor through the Blaine County off-road in the MTL Dune. The Contender offers formidable size and balanced suspension to tackle a variety of terrains - an asset for active Executives and VIPs.
PREMIUM RACE: H200
(Friday 7/29 - Sunday 7/31)
This weekend's Premium Race is the new "H200" Stunt Race for Sports class cars. Ante up and try to take down all comers in a mad dash for that GTA$100,000 top prize.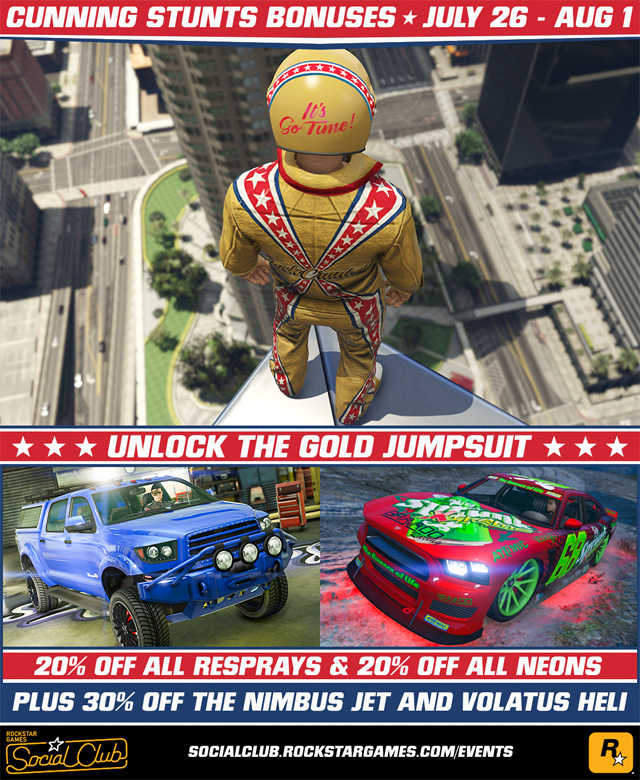 BONUSES: DOUBLE GTA$ & RP PLAYLIST, FREE GOLD JUMPSUIT & MORE
From Wednesday July 27th through Friday July 29th, ALL Stunts Series Races will dish out Double GTA$ and RP. In addition to being accessible from the pink Stunt Series blips on the map, you can jump into the Stunt Series directly right on the GTAV loading screen. High rollers, keep an eye out for a Premium Race this weekend, where you can ante up and try to take down all comers in a mad dash for that GTA$100,000 top prize.
You can add to your racing wardrobe this week with the flamboyant Gold Jumpsuit, available just by logging in to GTA Online at any point between now and Monday, August 1st. Add some color to your fleet with 20% off all vehicle Resprays and Neons. And for those who like to grab sustained air-based transportation, the Buckingham Nimbus Jet and Volatus helicopter are both 30% off at Elitás Travel.
_ _ _ _ _ _ _ _ _ _ _ _
Rockstar has posted an announcement about the new Stunts Creator and "Entourage" Adversary Mode,
source
.
(August 2nd - August 11th)
Cunning Stunts has already delivered 27 death-defying Stunt Races alongside a host of new stunt-ready vehicles and more, adding a whole new dimension to GTA Online racing... Now, prepare for an unrelenting barrage of new and outlandish custom Races with today's launch of the Stunt Race Creator. With this latest addition to the GTA Online Creator tool, anyone can build and share their own custom stunt courses with the entire population of racers, stunters and daredevils throughout Los Santos and Blaine County - including options for Standard, GTA, Rally and Non-Contact Stunt Races.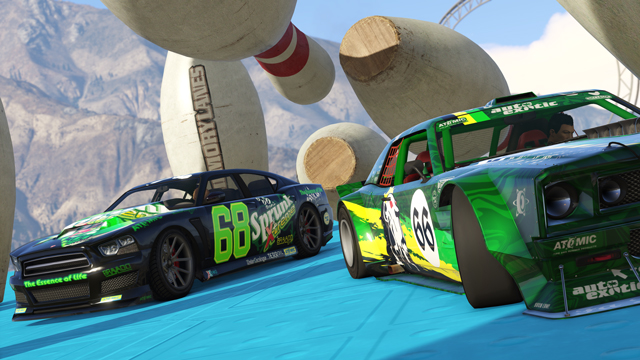 The Stunt Race Creator features newly refined tools, allowing you to quickly snap and stack objects together, make branching tracks with split checkpoints, and so much more. Use Raised Tracks, Tubes, Loops and more to make massive ascents and breakneck plummets. With over 250 new Stunt Props now at your disposal, tracks can spiral through the skyscrapers of the Los Santos Skyline, dive through bridges and summit Mount Chiliad. Customize your creation with dangerous obstacles like flaming rings, speed boosts, oversized soccer balls, bowling pins and more.
For some general guidance to get you started on constructing and sharing your very own Stunt Races, we've created a handy PDF guide that is available alongside our Creator Guide series at Social Club. And stay tuned for the details on our first official Rockstar Verified Stunt Race contest, happening very soon.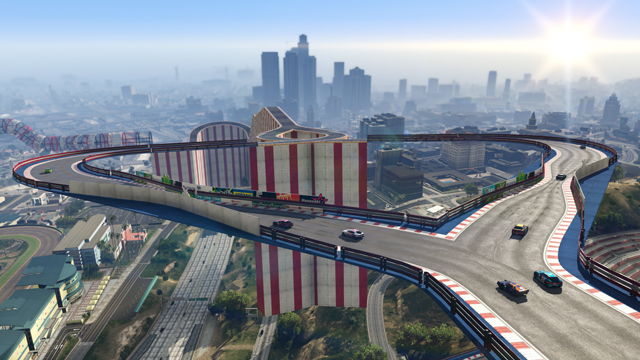 NEW ADVERSARY MODE: ENTOURAGE

Today's update also brings a brand new Adversary Mode for the combat-ready populace of Los Santos. Entourage requires tactical teamwork for Bodyguards to transport a well-armored and armed Target to a designated Extraction Point, all the while battling a team of Assassins attempting to take down the Target. The Extraction Point along with all Assassins are only visible to the Target on their radar – the Bodyguards must rely on communication to safely transport the Target and themselves to the goal.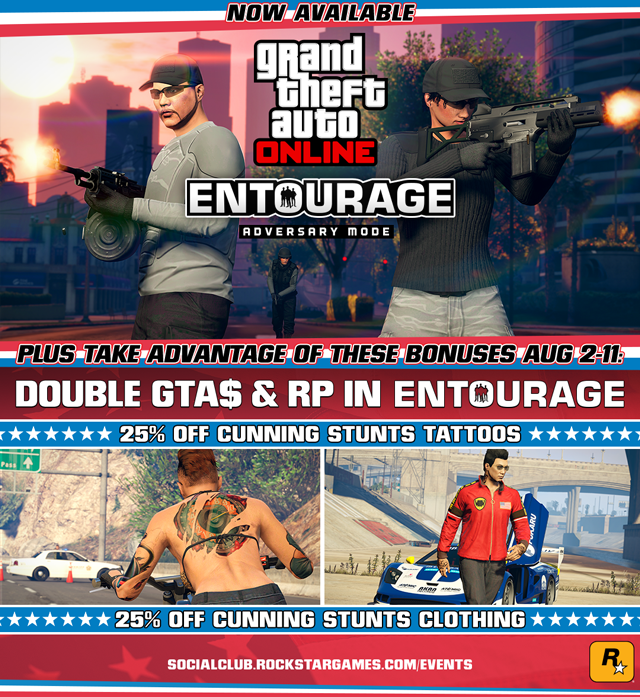 Enjoy Double GTA$ and RP from now through August 11th in the new Entourage mode, including a Featured Playlist accessible from the loading screens when booting up GTAV. And tackle the new Cunning Stunts and user created Stunt Races while sporting brand new ink and Stunt Clothing, all at a 25% discount.