Post by MenstrualDeranged on Sept 12, 2015 16:44:18 GMT -5
BRING YOUR "SEXIEST" CAR!

Oct. 17th, 2015
@ 11:30 AM EDT

Hi all! This is my first time hosting a meet-up! I'm so excited!

The main requirement? Bring the car that you truly feel is your "
sexiest
" car! I'm not going to list acceptable cars for this particular meet because beauty is in the eye of the beholder, right? I will be hosting this event in a closed crew session so add me on Social Club if you haven't already. All our crew rules will apply to this meet, please be familiar with them if you're not already. Check them out at this link:
thebullshifters.proboards.com/thread/2/bullshifters-rules-conduct
.
Also, I will have my own channel on Teamspeak 3 labeled "Milf-O-Rama" (big thanks to
Sugar Free Nos
for that!). For information and rules about Teamspeak, please click here:
thebullshifters.proboards.com/thread/136/nonchalant-dominance-teamspeak-3-server
. Thanks!
1.) We will start with a car show in the parking lot of Vanilla Unicorn (the strip club). It'll be a bit cozy, so I hope you all don't mind! I think everyone knows where the strip club is, but here's a map just in case! Even ol' Milfrah here has been there hopelessly looking for male strippers only to be disappointed. She gracefully accepted a lap dance from a tired-looking lady, though.

2.) Next is a short cruise down to LSI Airport for some drag-racing.
3.) After that, I will launch a playlist of three races. Sports, super, and muscle.
4.) Lastly, we will gather at the Richman Mansion/Grotto ("Playboy Mansion") for some general debauchery and partying.

Bring your bathing suit and alcohol if you like! See the map below if you're unfamiliar with where the Grotto is.
After all that, the floor is pretty much open if some people still want to hang out! Deathmatches? Free roam events? More racing? Missions? Nonsensical shenanigans? Whatever sounds fun! See you all soon! <3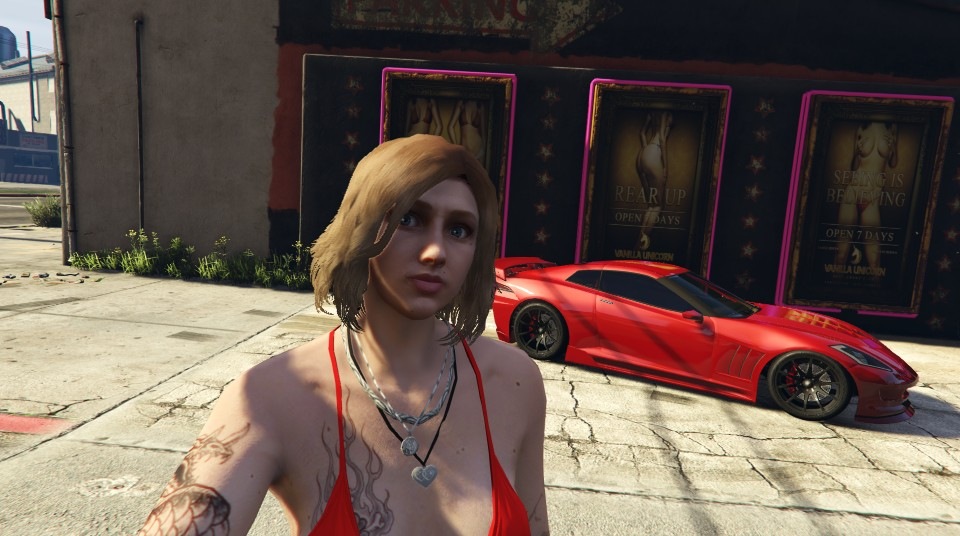 THE LIST:
1. Milfrah
2. Vortex_132
3. Caloco
4. Yangpanim
5. Malice
6. AzraelRPG
7. KissMyAssets
8. Violentpro
9. Jamie_WCE
10. LassyKongo
11. Notthinkinatall
12. Ajminimized
13. Ed.Venture
14. Moanin
15. Imanuel
16. Snowgoose95
17. Twisanity
18. ApexReclaimer
19. Stained60
20. Exarn7
21. Cloudmcshort
22. SugarFreeNos
23. JvSandhu
24. Soilworker
25. Demonicjas
26. Crizzhias
27. Carrythxd
28. Alex8008
29. Fiyah
30. RefleXEvox
BACKUP LIST:
1. XxDevilboardzxX
2. Inbetweendays